KASTOwin tube A 5.0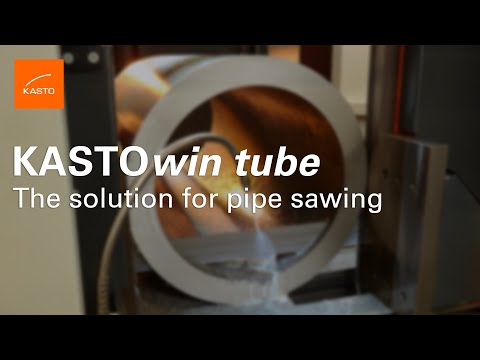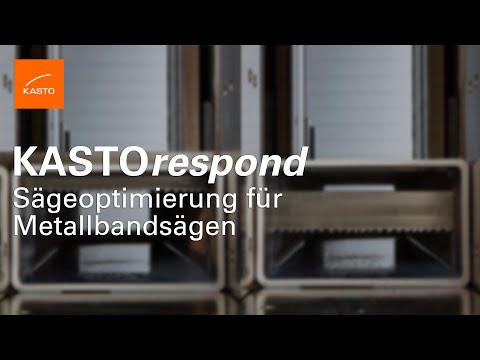 KASTOwin tube A 5.0
This automatic high-performance bandsawing machine has been especially designed for machining tubular material. With a saw feed rotated through 180 degrees, this fully automatic machine works in a particularly efficient way to reduce wear on the cutting tools.
An infinitely variable electro mechanic saw feed with servomotor and ball bearing spindle, working from the bottom to the top, offers the best conditions for an efficient, sensitive and tool-saving cutting operation.

The standard precise linear guides (re-circulating ball units with grease lubricated guide carriage) guarantee maximum life.

The standard SmartControl offers the optimum operation of the machine.
Easy and clearly arranged job entry via job wizard. The precise drive via ball bearing spindle in material feed guarantees an accurate material length positioning.
Machine base - Heavy-duty, distortion-free welded construction
Machine Enclosure according to the latest CE Criteria
Saw Unit (Saw Frame) - extremely quiet running without vibration
Linear guides, each one with two guide carriages on one guide rail
Saw Blade Guide- Lateral guiding by hydraulically pretensioned carbide slideways
Material clearance stroke system
Download brochure (PDF 3.0 MB)
We are happy to help:
Technical data
KASTOwin tube A 5.0
Cutting range

Material form

Cutting range 90°

520 mm x 560 mm / 520 mm

Minimum cut length approx.

25 x 25 mm

Minimum remnant length in automatic operation (possible only if the material has a perfect geometric surface)

50 mm

Minimum remnant length in single cut operation

25 mm
Mass and weights

Length approx.

1.705 mm

Width approx.

3.339 mm

Height

2.277 mm

Total weight approx.

3.800 kg

Material support height

700 mm
Performance characteristics

Connected load

8,0 kW

Saw motor, frequency controlled

5,5 kW

Cutting speed infinitely variable

12 - 150 m/min

Material feed length – individual feed

500 mm

Multiple feed

9.999 mm

Saw blade dimensions

7.067 x 54 x 1,6 mm

Saw blade dimensions option 1

7.067 x 54 x 1,3 mm

Cutting feed

electrically adjustable via ball bearing spindle

Material Feed

ball bearing spindle

Material clamping

hydraulic

Saw blade cleaning

by easy to exchange wire brush
We reserve the right to make technical changes.
Services & Support options