KASTOvariospeed C 15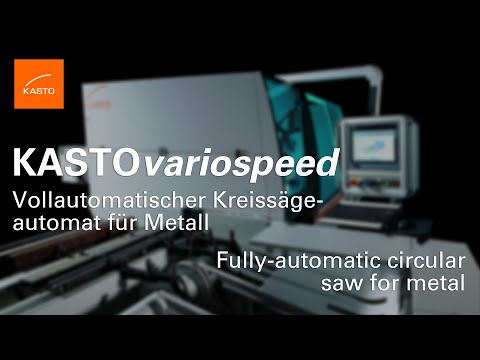 KASTOvariospeed C 15
CNC-controlled, fully-automatic Production Circular Saw in heavy duty design to cut solids, profiles and tubes from all material grades, including difficult to cut materials, with HSS and carbide blades.

Suitable for the robotic handling system KASTOsort
More information
The basis for high cutting performances and long blade life of saw blades are the heavy machine base and high quality components.
Precise cut-off pieces by means of optimum design and patented saw blade guide when the saw blade is entering and exiting the material.
Pre-tensioned ball screw spindle for minimal ancillary time, automatic adaptation of feed stroke to the dimension of work piece and form, rapid return stroke.
Tilting table for sorting the cut-off pieces.
Sorting area within the cut-off length of 2.000 mm.
Download brochure (PDF 2.8 MB)
We are happy to help:
Services & Support options